Information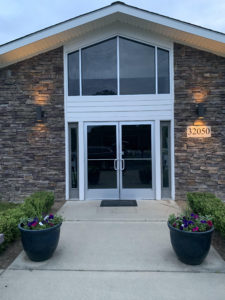 Woodbrooke Hills provides a positive community atmosphere and friendly engagement in a beautiful outdoor environment devoted to family fitness and health. We invite you to contact our membership chairperson by email at membership@woodbrookehills.com. Our personal attention is guaranteed. Information regarding bond purchases, transfers, annual dues, and any other membership-related expense or process is available.
Visit the Non-Member tab to download the Woodbrooke Hills membership application.
2021 Board of Directors
President – Kevin Yee
Vice President – Michelle Bushey
Secretary – Doron Eisenscher
Treasurer – Rebecca Barens (treasurer@woodbrookehills.com)
Membership – Brennan Harvath (membership@woodbrookehills.com)
Communications – Mary Hoadley (communications@woodbrookehills.com)
Building & Grounds – Nikki Wagner
Tennis – Sarah Marble (tennis@woodbrookehills.com)
Swim – Cheryl MacDonald & Erin Smith (swim@woodbrookehills.com)
At-Large: Don Jozwiak
Club Manager – Kelly Salter (manager@woodbrookehills.com)
Woodbrooke Hills Bylaws
Click here to see current bylaws, amended November 14, 2019.
Woodbrooke Hills Rules and Regulations
Click here to see current rules and regulations, updated June 1, 2021.
Other Important Documents
Woodbrooke 2021 Budget w projections
Board Meeting Minutes
Woodbrooke Board Meeting May 2021
Woodbrooke Board Meeting Apr 2021
Woodbrooke Board Meeting Mar 2021
Woodbrooke Board Meeting Feb 2021
Woodbrooke Board Meeting Jan 2021
2020 Annual Meeting minutes/November
2019 Annual Meeting minutes/November
November 2018 Annual Meeting Minutes